Turnkey Maintenance of Commercial Pools and Spas: ENSURING CLEAN WATER AND SAFE FACILITIES!
Do you live in a condominium with a swimming pool? Do you run a commercial swimming pool or a spa operation? Make sure you, your co-owners or guests can enjoy your pool or spa peacefully and safely with our turnkey maintenance service for commercial pools and spas.
What our turnkey pool and spas maintenance service includes:
All regular pool or spa maintenance services, as often as required: cleaning of bottom, surface and dirt rings, physicochemical testing, checking the proper functioning of equipment, cleaning of filters, chemical calibration of water, technician comments and suggestions.
Cleaning of bathrooms adjacent to swimming pools with a service contract
Cleaning the chairs around the pool at each visit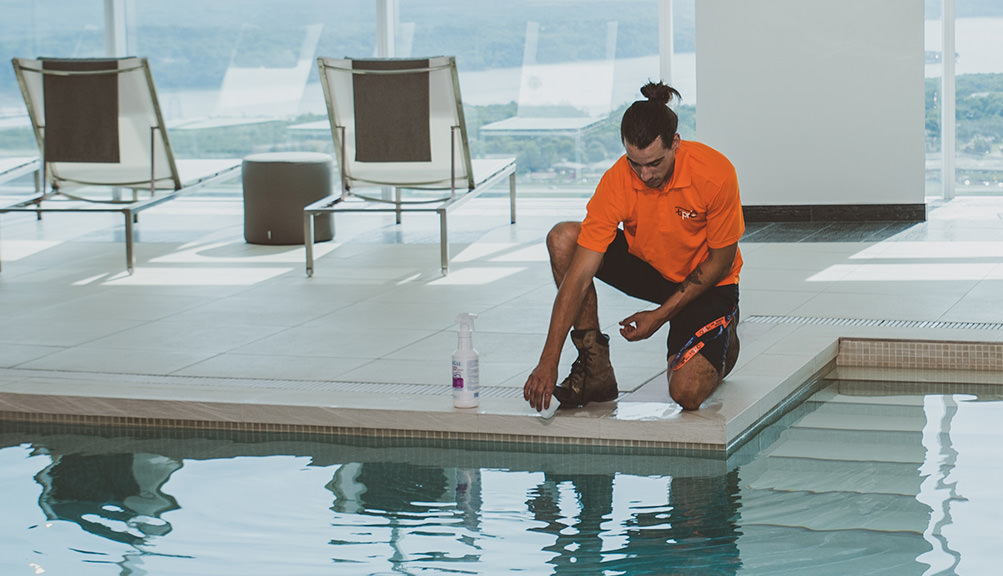 H2prO Tip on Commercial Pool and Spa Maintenance
The attendance level of commercial swimming pools and spas impacts the maintenance frequency as well as the wear and tear of the facilities. Contact your H2prO representative for an assessment of your needs.
Want to ensure access to a carefully maintained swimming pool or spa, but don't have time to do it yourself?