Cleaning Your Pool Filter Cartridges: FOR OPTIMAL FILTRATION EFFICIENCY
Have you opted for the benefits of a cartridge filter rather than sand? Make sure you get the most out of it with regular cleaning of the filter cartridges.
Several factors can influence the frequency of cleaning of your pool's filter cartridges: the level of limestone in the water, the presence of algae, and the presence of a lot of pollutants.
What we include in our pool filter cartridge cleaning service:
Cleaning and soaking soiled filters
Replacing filters, as required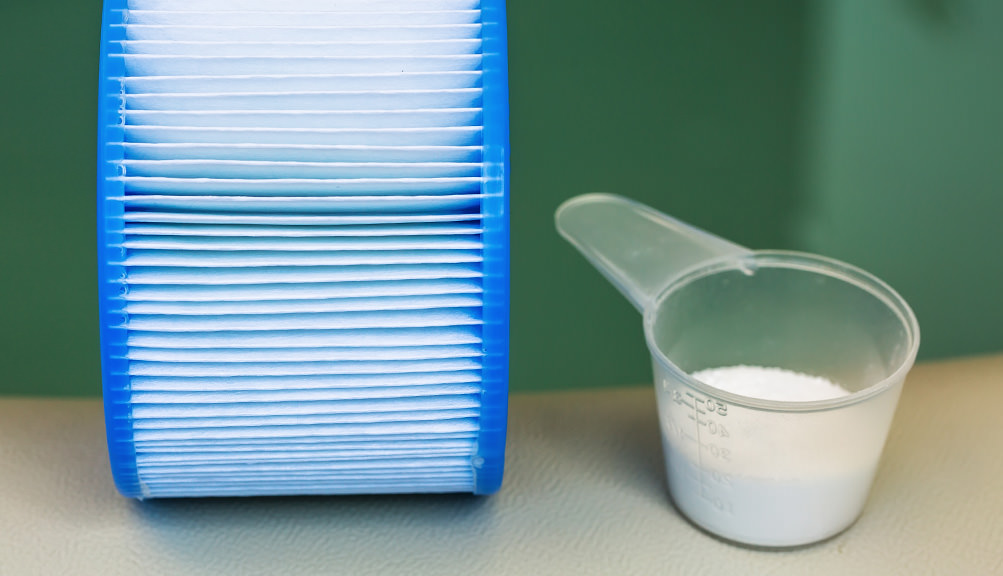 H2prO Tip
Did you know that regular maintenance of your pool's filter cartridges provides a larger surface area for capturing very fine debris and particles? Your water will be even more stunning!
Don't have time to soak and rinse your filter cartridges to maximize efficiency?