Weekly pool and spa maintenance: we show up as often as you like!
Our pool and spa maintenance specialists are available as often as required: every week, every 3 days or even daily! Because providing you with impeccable service is essential.
What our pool maintenance service includes:
Cleaning of pool bottom with a sweeper, surface with a skimmer, steps and liner walls and dirt rings with a brush
Professional physicochemical test kit : pH, alkalinity, calcium hardness, disinfectant level
Storage of equipment and toys around the pool
Backwash
Checking pressure in filter
Checking how the facility, filtration system and equipment are working properly
Cleaning cartridge filters as required
Chemical calibration of water as required
Emptying and cleaning robot 
Comments and observations by our technician (web)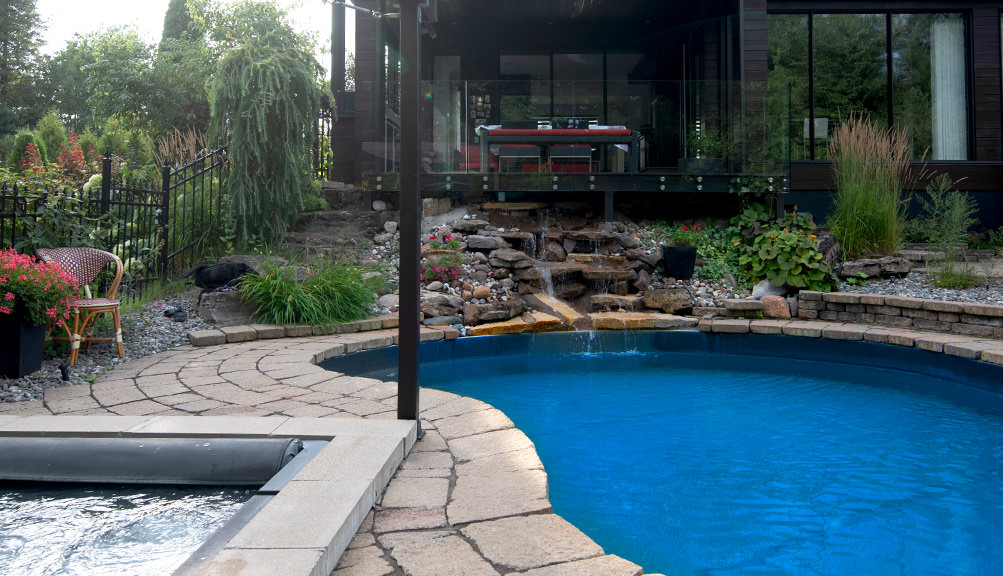 H2prO Tip
Did you know that you can get our weekly pool or spa maintenance service on an all-summer contract or on an ad hoc basis? Find out more!
Don't let your pool water lose its clarity during your vacation.