H2prO

THE NETWORK OF POOL AND SPA MAINTENANCE PROFESSIONALS IN QUEBEC
Would you rather enjoy your pool than maintain it? You own a gym or hotel and are looking for people you trust for your pool and spa maintenance? Do you manage a public swimming pool or other water games and want to provide professional and safe maintenance for its users? Do you offer short-term rental of your cottage or house and live too far away to make sure the spa is cleaned between guests? Entrust your pool and spa maintenance and repair work to H2prO!
For the expertise and power of an established network throughout Quebec.
For the sake of providing a customer experience beyond expectations.
For the quality and courtesy of our staff.
Whether you're in the Quebec, Lévis or Montreal area,
there's a H2prO pool maintenance and repair expert near you.
Contact us for all your needs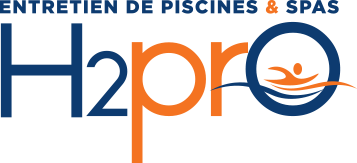 Our Experts in Pool and Spa Maintenance and Repair
Just enjoy the good side of your pool or spa H2prO takes care of the rest.