Regular maintenance or one-time service? Check out our current promotions!
Looking for a great price for opening or closing your pool? Questions about the cost of a weekly maintenance package for the entire season? Check out our promotions!
10% Discount on Liner Replacement
During you last dive to the bottom of your in-ground pool, have you noticed that the liner was worn out? We have an offer for you!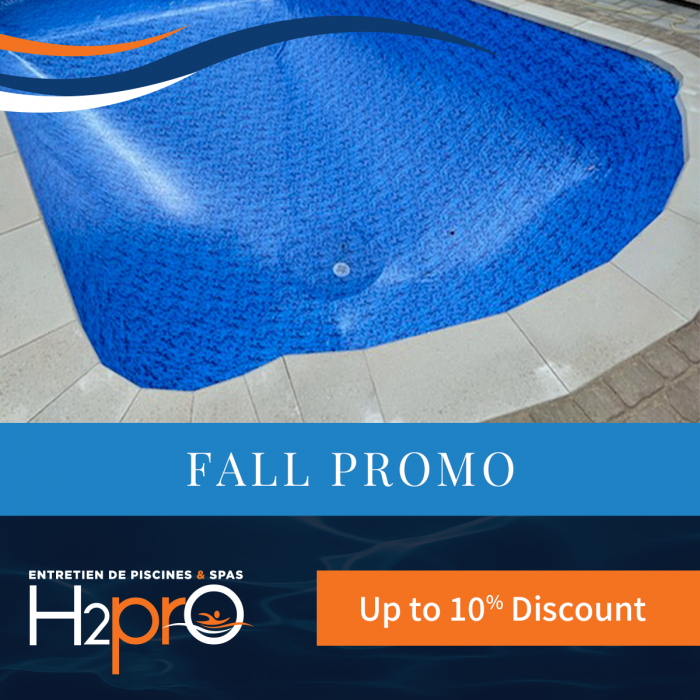 $100 Off if You Plan Now for 2022
What if you took the hassle out of opening and closing your pool in 2022 and still saved money?
Pool Facelift
Does your pool need repairs?
With our experts, simply enjoy your pool; we'll take care of the rest.